Hello,
I am a new user and this is the first thing i try to make on my own in GH from scratch (i attached the file). So i tried to recreate Al Bahar Towers pattern but in 2D (so simplified).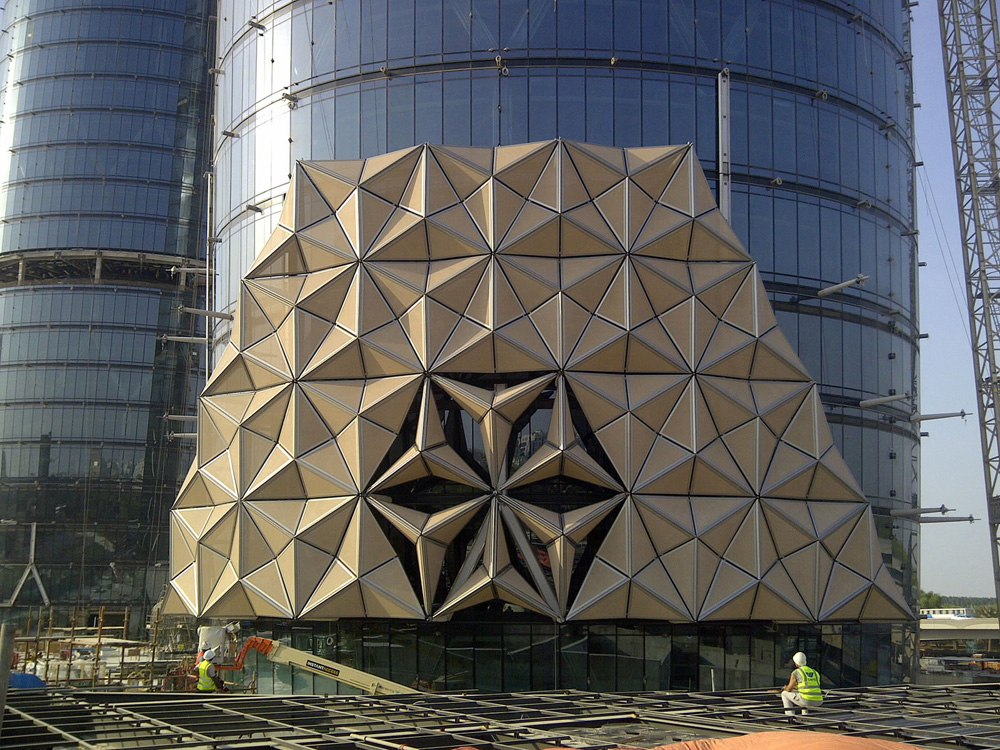 After some struggling i managed to get the effect i wanted but i have three problems:
1) i can't really scale these, hexagons were moved in the easiest way, so i have no control over the pattern
2) i feel that i made it pretty messy with all the dispatches, rotations etc - does it make the definition run slow? how could i simplify my definition?
3) most important i have no idea how to transfer it to hexagonal grid (so i can use jpg as attractor) for a bigger pattern. i tried starting from the hexagonal grid but couldn't get it and eventually got lost, but maybe thats the right way?
Pardon my english, hope i will get some help from you, have a good day :)