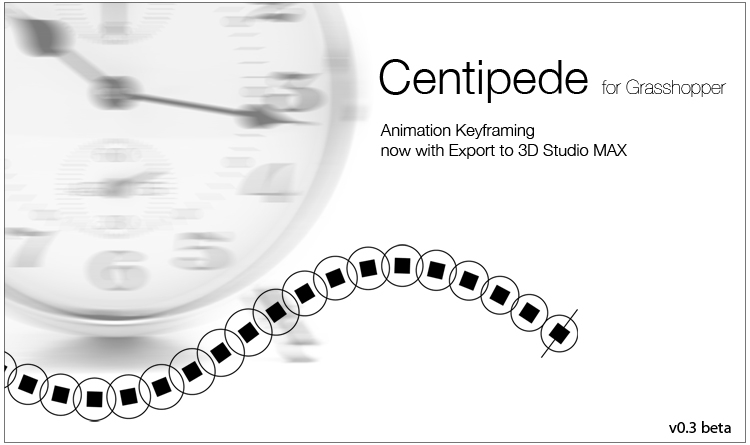 Allows the user to keyframe the animation of multiple objects in Grasshopper along a single slider.
UPDATE FIXES: values with decimals now work…….ooops, thanks to Anis for pointing that out.
Thanks to Giulio Piacentino for all the help!
NEW: Export animation to max for rendering, available in o.4b. with new 'Export' Component.
 NEW EXPORT TO MAX COMPONENTs!!!!
I hope this helps someone out with their project, enjoy 

Make sure you install both components before running the .ghx file.
Once installed, the component can be found under the new 'ANIMATION' tab in your toolbar.