Hi there,
i've been working on the new release of my plugins FabTools and DTM, which are a collection of UserObjects(clusters).
A lot of people asked me about some features of FabTools, especially the AutoList function and if i would give them my code. I do not want to publish my code ;-) So i've decided to publish some tools for free, that i've developed during the creation of those UserObjects: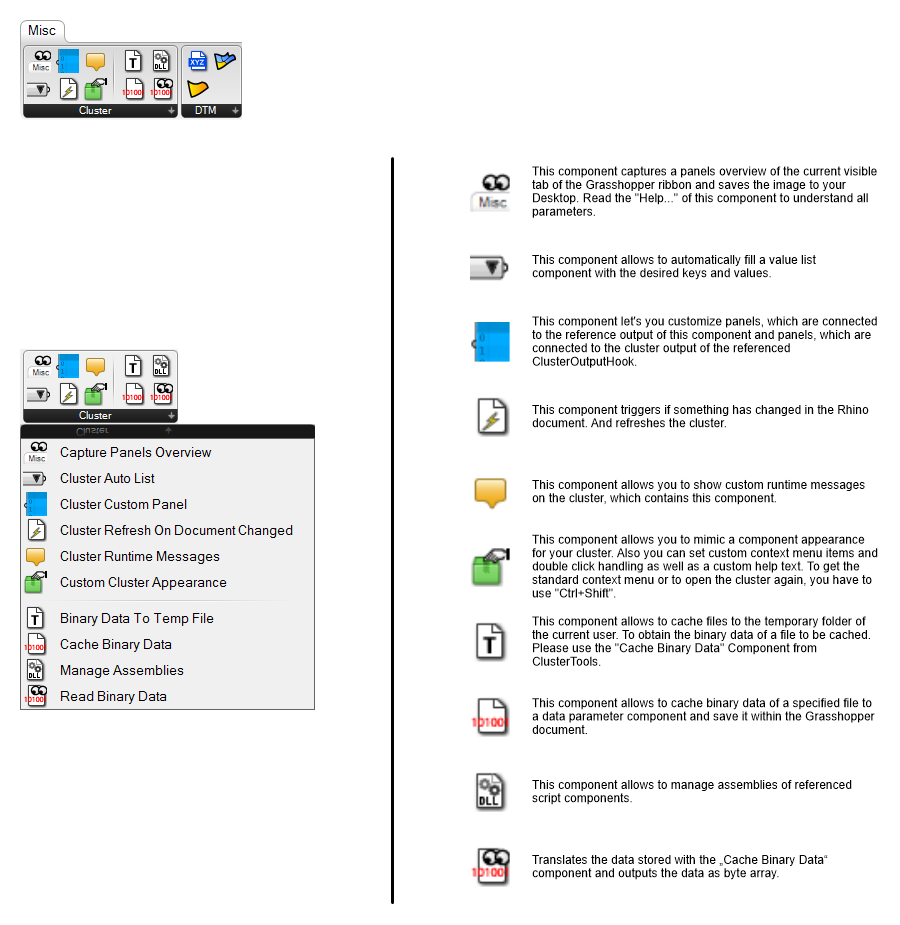 The components above are all clusters with c# components, this means you can add them to your cluster and hand out the files to any client without making them to install any plugin prior to get your scripts to run on that machine.
Altough you have to download the ClusterTools.gha file, which is just the installer and updater.
I know the components above might be unclear for some people, i'm seeing forward to your questions.
Cheers,
FF
P.S: The image above has been generated automatically with the component "Capture Panels Overview"